'100 Cookies'
BAKING THE BOOK
I'm continuing my theme of sharing a bake from a favourite baking or cookbook. Today's is '100 Cookies' by Sarah Kieffer and I baked her delicious oatmeal raisin cookies.
In a world where we sometimes feel every bake needs to be a 'showstopper,' we often overlook classic favourites such as these.
As well as classic cookie recipes such as chocolate chip, peanut butter, and sugar cookies there are sections on brownies (can't wait to try the marshmallow peanut butter ones!), bar cookies, and Sarah's signature 'pan banging' cookies. The recipes are straightforward, easy to follow, and all look incredibly delicious.
I highly recommend this book for the great recipes, beautiful photos, and baking inspiration.
Let's Bake Together!
Our Face to Face Classes have now started.  Click Here to find out more.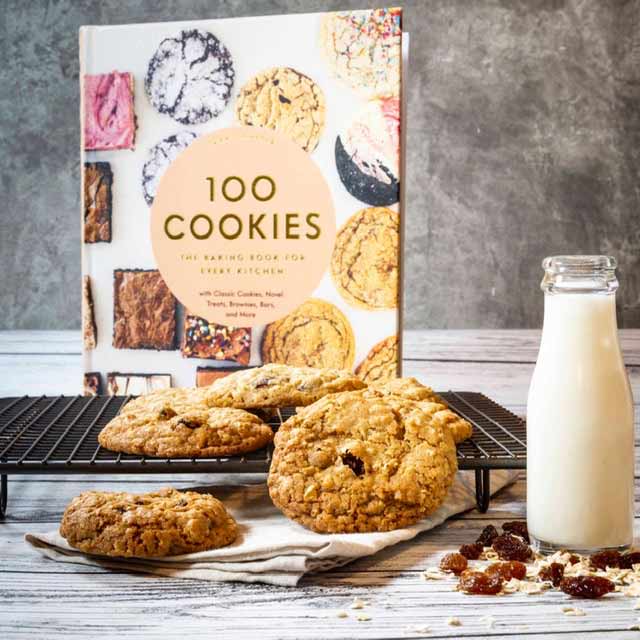 Address:
4 Wilkins Close, Shipston on Stour
Warwickshire, CV36 4GH
Follow Us On Social Media
Reservation Number:
07786 838294