Introducing Me
Hi I'm Susie, in early 2021, having taught freelance baking and been a primary school teacher, I launched The Cotswolds Baking Workshop. I'm now proud to say I have passed my second full year in business. I love my business and sharing the joy and relaxation that baking brings.
🇺🇸Born on Route 66 in Albuquerque, New Mexico, I have lived in England longer than in the USA. Definitely haven't lost the Yankee accent though and have always loved cake!
❤️In December, I married my photographer husband Jake (who I met on an open water swim in 2015!)
🏋️‍♀️I really enjoy my fitness and manage something everyday — whether it is an online fitness or yoga session, a brisk walk or hike, or jumping on Peloton for a sweaty cycle ride (always set to loud 70s music!)
🛫Travel and swimming are my great passions. I've recently combined the two with open-water swimming trips to Sardinia and Oman. My travel highlight was a fabulous swimming trip to the Galapagos for my 50th birthday a few years ago.
⭐️Fun fact⭐️ I've made three tv appearances, I appeared on 'Wheel of Fortune' in 1986, won an episode of Gordon Ramsay's 'Culinary Genius' in 2017, and most recently was the featured business on BBC 'Escape to the Country' Cotswold edition.
Let's Bake Together!
Our Face to Face Classes have now started.  Click Here to find out more.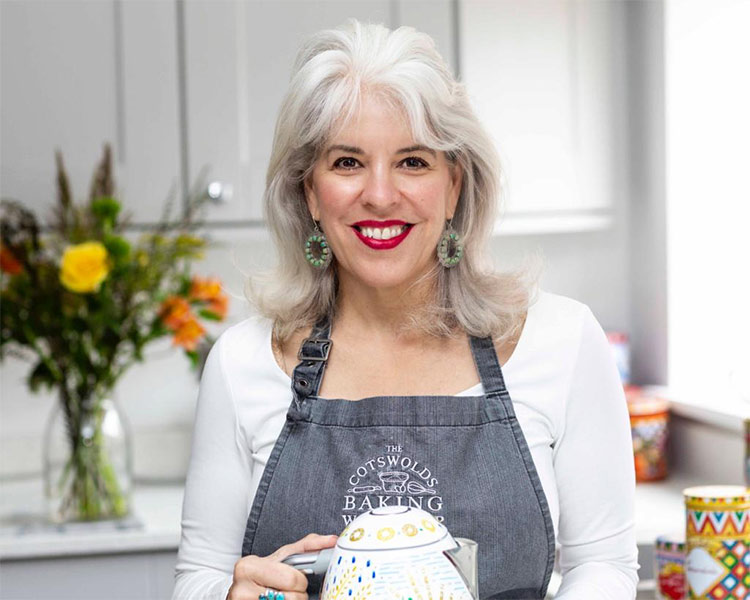 Address:
4 Wilkins Close, Shipston on Stour
Warwickshire, CV36 4GH
Follow Us On Social Media
Reservation Number:
07786 838294