Today I am championing some "foodie women stars" who have inspired me on my baking journey. Their expertise, enthusiasm, and recipes make the world a tastier place!
In no particular order…
🌟Diana Henry
Hardly a week goes by when I don't make at least one Diana Henry recipe. Favourite cookbooks include 'A Bird in the Hand' and 'From the Oven to the Table.' Diana also shares her delicious recipes in The Telegraph at weekends.
🌟Dorie Greenspan
Dorie's writing, recipes, and stories about living in Paris are always inspiring. A particular favourite recipe is Dorie's Swedish Almond Cake which she shared in The New York Times.
🌟Molly Wilkinson
Fellow American, Molly makes French pastry easy and accessible with her straightforward recipes and techniques. Molly's 'French Pastry Made Simple' is a firm favourite baking book on my shelf.
🌟Julia Child
More cook than baker, Julia Child paved the way for women in the food world. 'Mastering the Art of French Cooking,' still in print after 62 years, was a triumph — especially at a time when the culinary world was focussed on convenience foods. I'm proud to say I am distantly related to Julia on my maternal grandmother's side and had the opportunity to visit her kitchen (painstakingly recreated) in the Smithsonian last year.
And last but not least, my wonderful Aunt Sandra who gave me my first ever cookbook in 1972 from Imperial Sugar Company and always made THE BEST food when we went to her house. I still have many of Sandra's handwritten recipes including a Swedish pineapple cake, blueberry muffins, and banana pudding.
Let's Bake Together and Celebrate International Women's Day!
Our Face to Face Classes have now started.  Click Here to find out more.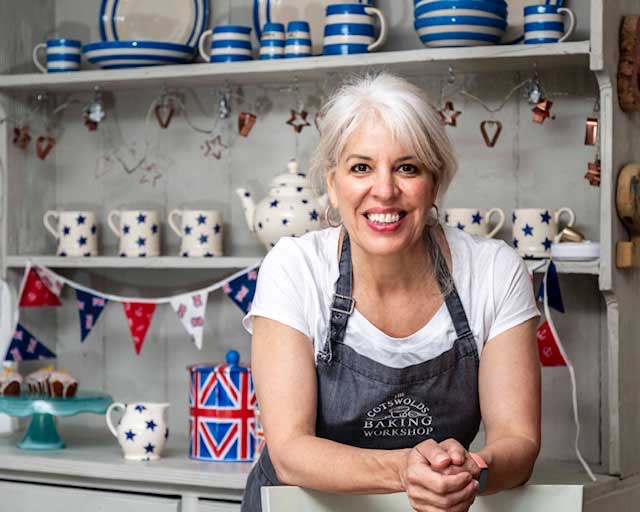 Address:
4 Wilkins Close, Shipston on Stour
Warwickshire, CV36 4GH
Follow Us On Social Media
Reservation Number:
07786 838294