🎶Love was in the Air🎶
AT THE COTSWOLDS BAKING WORKSHOP!

🎶Love was in the Air🎶 at The Cotswolds Baking Workshop last weekend! My Valentine weekend bakers enjoyed a delicious & creative afternoon making and decorating macaron cakes, meringue kisses, passion fruit friands, and chocolate truffles.  Ready for sharing with their special Valentine.  Yum!
Let's Bake Together In 2023!
Our Face to Face Classes have now started.  Click Here to find out more.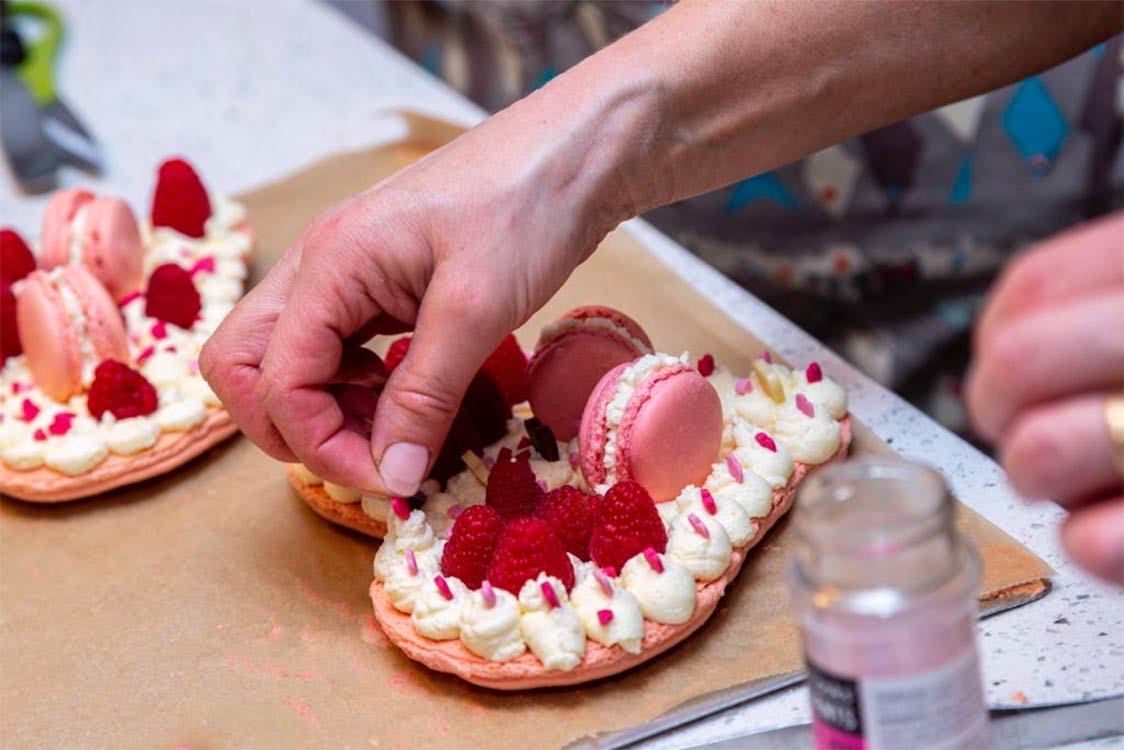 Address:
4 Wilkins Close, Shipston on Stour
Warwickshire, CV36 4GH
Follow Us On Social Media
Reservation Number:
07786 838294