It was great to be back at The Moreton Show over the weekend giving a Macaron MasterClass! I was thrilled that so many attended my demo in The Food and Drink Theatre at the packed one-day event. Compère Vernon Harwood from BBC Radio Gloucestershire keep me on my toes with questions throughout the presentation before it was macaron treats all round for the attentive audience.
Let's Bake Together!
Our Face to Face Classes have now started.  Click Here to find out more.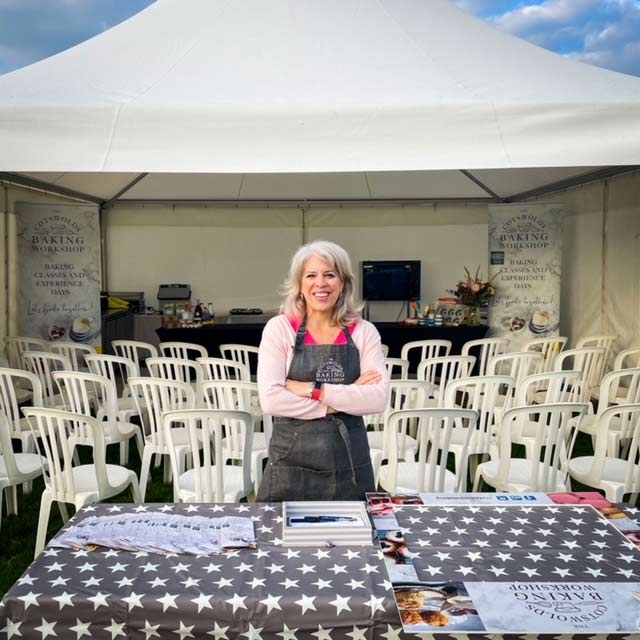 Address:
4 Wilkins Close, Shipston on Stour
Warwickshire, CV36 4GH
Follow Us On Social Media
Reservation Number:
07786 838294