Patisserie Baking With
RICHARD BERTINET
I always strive to learn from the absolute best in the business so it was a real treat to bake with Richard Bertinet at The Bertinet Kitchen in Bath last week.
In the Classic Patisserie class, we made puff pastry from scratch to assemble mille feuille and as the base for our custard tarts. Creme patissiere, Italian meringue, and biscuits a la cuillere followed for our Charlotte aux pommes. A sociable and delicious lunch then followed; we had an opportunity to chat to Richard and our fellow bakers.
Laden with the delicious patisserie we didn't devour in class, we headed home after a fantastic day.
Of course, I had to buy (ANOTHER!) of Richard's gorgeous baking books and have it signed before I left. Looking forward to sharing my new patisserie knowledge with my students and to going back to The Bertinet Kitchen soon.
Let's Bake Together!
Our Face to Face Classes have now started.  Click Here to find out more.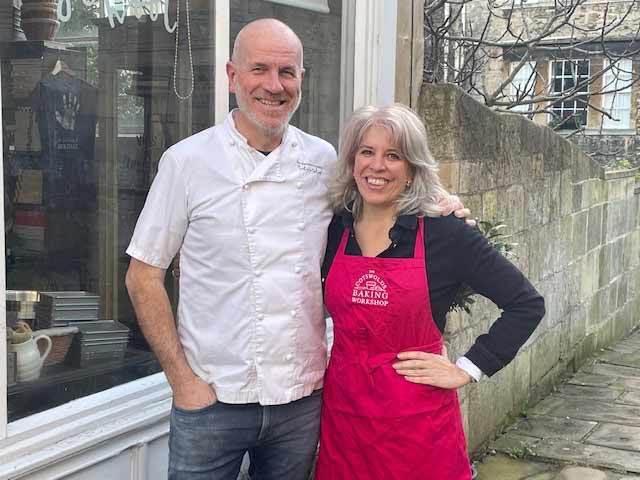 Address:
4 Wilkins Close, Shipston on Stour
Warwickshire, CV36 4GH
Follow Us On Social Media
Reservation Number:
07786 838294