Live Bake-Along With
MARC ELLIOT FROM GBBO
JOIN ME FOR A LIVE BAKE-ALONG this Saturday, 16 October at 10am with Marc Elliott from GBBO!
Learn the secrets to making perfect fruit and cheese scones every time.
We will be guests of Matthews Cotswold Flour, to join head over to @cotswoldflour on Instagram at 10am.
Let's Bake Together!
Our Face to Face Classes have now started.  Click Here to find out more.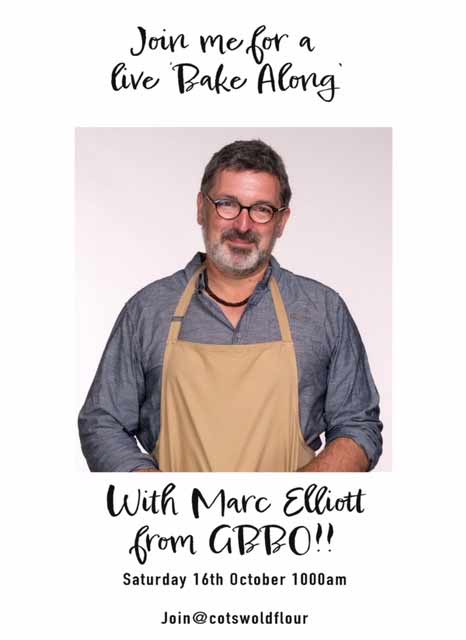 Address:
4 Wilkins Close, Shipston on Stour
Warwickshire, CV36 4GH
Follow Us On Social Media
Reservation Number:
07786 838294