Roll up, roll up! Who's been inspired by this week's Bake Off to make sausage rolls?!? Try these "signature" Haggis Sausage Rolls!
Sharing a tasty recipe I made from 'Delicious' magazine. No haggis? You can easily use all sausagemeat or mix in some nduja for a spicy twist.
Ingredients:
250g haggis, skin removed, crumbled
150g pork sausagemeat
Bunch fresh parsley, finely chopped
320g ready rolled all-butter puff pastry
2 tbsp Dijon or wholegrain mustard, plus extra to serve on
1 egg, beaten
Poppy/sesame seeds to scatter
Recipe:
Using your hands, mix the haggis with the sausagemeat in a large bowl. Mix in the parsley, then set aside.
Open the pastry out flat, keeping it on its plastic sheet, and cut in half lengthways. Brush each half with the mustard. Divide the filling into 2 and roll each piece into a long sausage shape, the length of the pastry pieces. Lay the fillings along the pastries, to one side, then roll each pastry around the filling so the seam is underneath. Press down gently to seal.
Brush the rolls with beaten egg, then chill for 20 minutes to firm up.
Heat the oven to 200°C/ fan180°C/gas 6 and line 2 baking sheets with baking paper.
Remove the rolls from the fridge, then slice into 3cm pieces.
Snip the top of each with scissors, brush with more beaten egg, then scatter with the poppy seeds. Cook in the oven for 20 minutes or until golden and cooked through. Cool for 5 minutes, then serve with extra mustard, if you like.
Let's Bake Together!
Our Face to Face Classes have now started.  Click Here to find out more.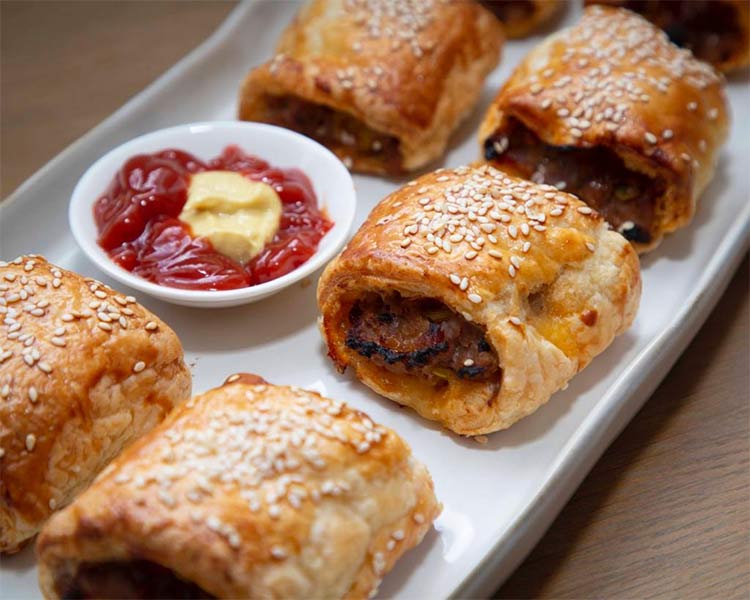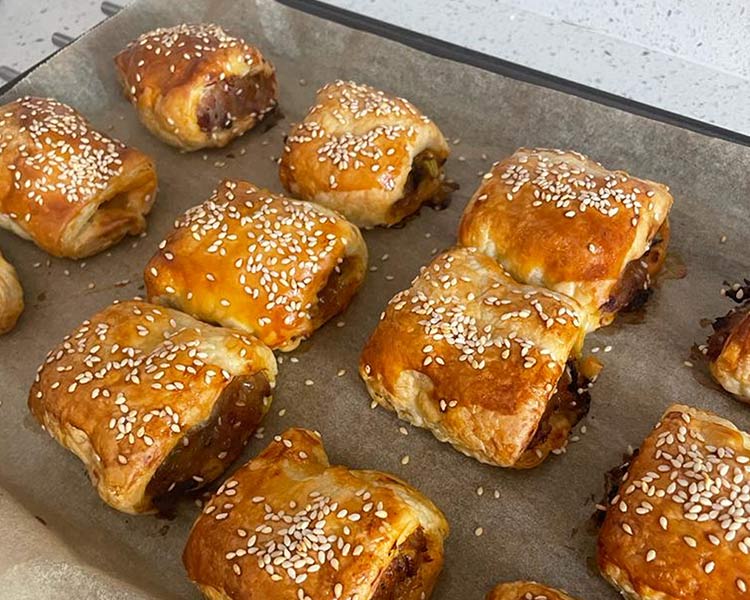 Address:
4 Wilkins Close, Shipston on Stour
Warwickshire, CV36 4GH
Follow Us On Social Media
Reservation Number:
07786 838294