Go batty with my cute and creepy bat cupcakes recipe! Just in time for Halloween🎃
Ingredients:
50g plain flour
50g strong white bread flour
40g cocoa powder
1 teaspoon espresso powder
3/4 teaspoon baking powder
1/2 teaspoon bicarbonate of soda
Pinch of salt
2 large eggs
100g caster sugar
100g light brown soft sugar
80ml flavourless oil
2 teaspoons vanilla
120ml buttermilk
Chocolate Buttercream
Edible "eyes" and Oreos
Recipe:
Preheat oven to 170fan/160C. Line a muffin tin with 12 cupcake liners.
Stir the flours, cocoa powder, espresso powder, baking powder, bicarbonate of soda, and salt together in a large bowl until thoroughly combined and set aside. In another bowl, mix the egg, caster sugar, brown sugar, oil, and vanilla together until smooth. Pour half of the wet ingredients into the dry ingredients, add half of the buttermilk, stir, repeat with the remaining wet ingredients and buttermilk. Stir until combined taking care not not overmix. The batter will be thin. Pour or pipe the mixture into the cupcake liners, filling only to halfway. Bake for 20 minutes, or until a cocktail stick inserted in the center comes out clean. Allow to cool before decorating with chocolate buttercream, halved Oreos, and edible eyes.
Let's Bake Together!
Our Face to Face Classes have now started.  Click Here to find out more.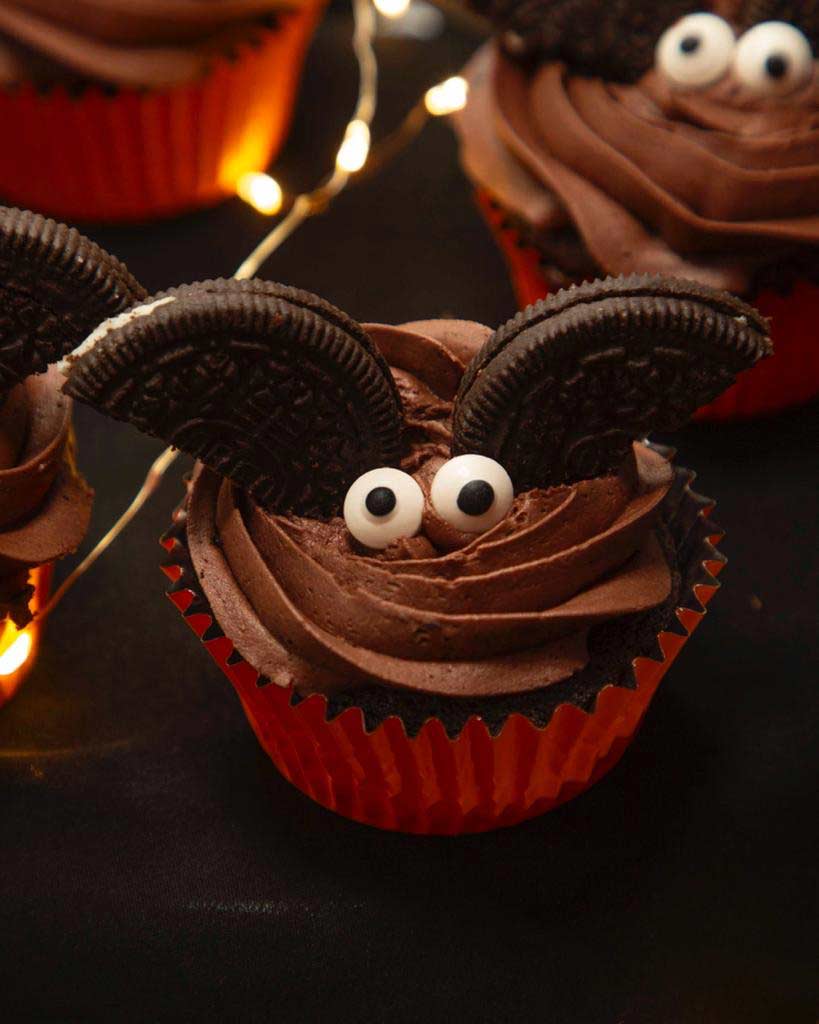 Address:
4 Wilkins Close, Shipston on Stour
Warwickshire, CV36 4GH
Follow Us On Social Media
Reservation Number:
07786 838294