On your marks,
GET SET, CAKE

Who else is inspired to bake a chocolate cake after The Great British Bake Off this week? To celebrate the new season here is Diana Henry's fabulous all-in-one Chocolate Cake recipe.
Ingredients:
150g self-raising flour
1 tsp baking powder
30g good-quality cocoa powder
150g soft light-brown sugar
2 tsp instant espresso powder
175g butter, at room temperature
3 large eggs, lightly beaten
1 tsp vanilla extract
50g plain chocolate (70 per cent cocoa solids), melted and left to cool
2 tbsp milk (optional)
Buttercream:
50g dark chocolate, broken into pieces
100g unsalted butter
160g icing sugar
1/2 tsp vanilla extract
Chocolate glaze:
110g dark chocolate, broken into pieces
130ml double cream
10g icing sugar, sifted
Recipe:
Preheat the oven to 180C/170C fan/gas mark 4. Butter and line two 20cm cake tins. Mix all the ingredients for the sponge, apart from the milk, with a pinch of salt until combined, adding the milk if the mixture is too stiff.
Divide the batter between the tins and bake for 20 minutes, or until the cakes are just coming away from the sides of the tins. Leave to cool.
For the buttercream, melt the chocolate in a bowl set over a pan of simmering water, leave to cool. Beat the butter until creamy, add the icing sugar, vanilla and chocolate and beat until combined.
For the chocolate glaze, put the chocolate into a bowl and heat the cream in a saucepan until very hot – not boiling – then pour this over the chocolate. Allow to melt, stirring a little. Add the icing sugar. Leave to cool a little, but not to set.
Spread the buttercream on one layer of cake, put the other layer on top, then spread the chocolate glaze on top of this layer (or drizzle it over) and encourage it down the sides of the cake. Leave to set a little before serving.
Let's Bake Together!
Our Face to Face Classes have now started.  Click Here to find out more.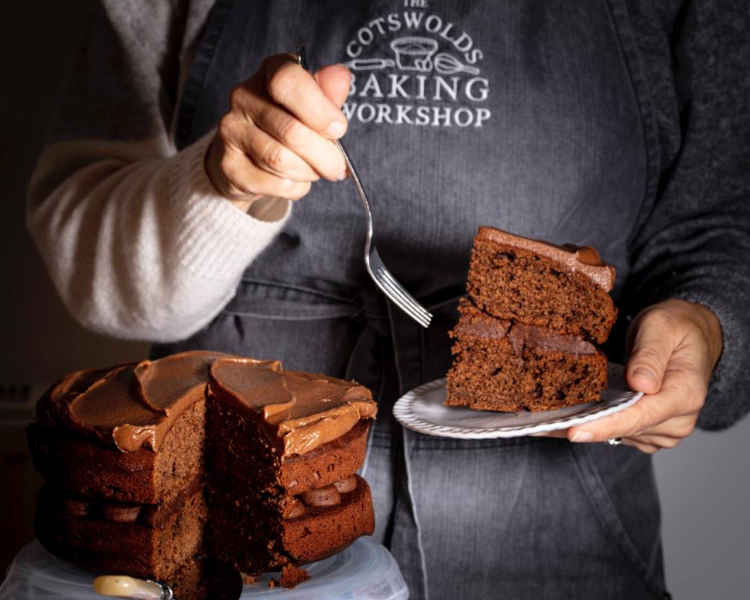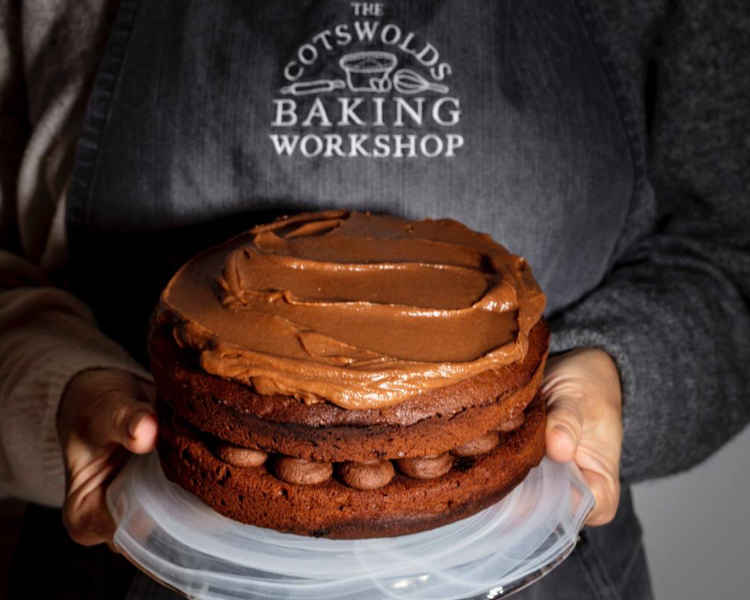 Address:
4 Wilkins Close, Shipston on Stour
Warwickshire, CV36 4GH
Follow Us On Social Media
Reservation Number:
07786 838294