King's Coronation
EASY BISCUIT RECIPE

The King's Coronation is nearly here!! Get creative with my easy biscuit recipe – perfect for decorating!
Ingredients:
120g plain flour
120g strong white bread flour
20g cornflour
good pinch of salt
115g unsalted butter, softened
100g caster sugar
1 egg
1/2 teaspoon vanilla extract
Assorted icings and biscuit decorations
Recipe:
Sift flours, cornflour, and salt together and set aside. Cream butter and caster sugar together well. Add the egg and vanilla and mix thoroughly, scraping down sides of bowl. Add the flour mixture and mix until just combined. Scoop dough onto a sheet of cling film, flatten out to a disc, and chill until firm.
Preheat oven to 170 degrees fan/180C. Line baking trays with nonstick baking paper. Roll out dough to 1/4-inch thick on a WELL FLOURED surface, cut out desired shapes, place onto lined baking tray and bake for approximately 11 minutes until very lightly browned. Cool thoroughly before decorating.
🗝️The cornflour is key in this recipe, don't leave it out!
Let's Bake Together!
Our Face to Face Classes have now started.  Click Here to find out more.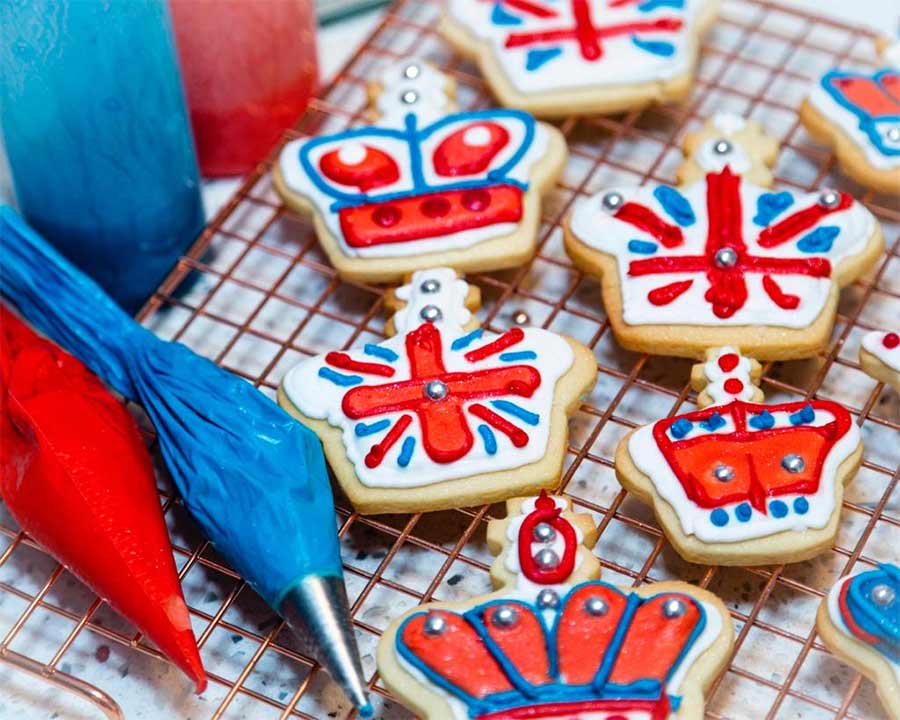 Address:
4 Wilkins Close, Shipston on Stour
Warwickshire, CV36 4GH
Follow Us On Social Media
Reservation Number:
07786 838294