This recipe for Stollen Bites is just too delicious (and easy) not to share! Definitely my favourite Christmas bake this year, the recipe is from Anja Dunk's Advent.
Ingredients:
100g mixture of raisins and sultanas
35g mixed peel
2 tbsp brandy
300g plain flour
50g cornflour
75g caster sugar
1 tsp baking powder
½ tsp bicarbonate of soda
1 tsp ground cinnamon
¼ tsp ground ginger
¼ tsp ground cloves
⅛ tsp freshly grated nutmeg
finely grated zest of ½ orange and ½ lemon
1 egg, lightly beaten
120g butter, well-softened
200g Quark
1½ tsp almond extract
1/2 tsp vanilla
To finish
135g melted butter
225g icing sugar, sifted
Recipe:
Put the dried fruit and mixed peel into a small saucepan with the brandy. Heat until the brandy is bubbling, remove from heat, add the fruit and leave to plump.
Preheat oven to 170C/160C fan.
Put all the dry ingredients into a large mixing bowl with a pinch of salt. Mix together, make a well in the centre, and add all other ingredients including fruit. Bring together to a dough. Set aside for 10 minutes. Shape dough into 36 lozenges. Set on baking sheets lined with nonstick baking paper leaving 2cm between each one. Bake 20 minutes, don't let them get too brown!
Prepare the melted butter and icing sugar. As soon as the bites come out of the oven, brush them generously with melted butter and roll them in the sugar, one at a time, until they're well coated. Cool on a rack. Before storing them – they'll keep for a couple of weeks in an airtight container – dust with more icing sugar.
Let's Bake Together!
Our Face to Face Classes have now started.  Click Here to find out more.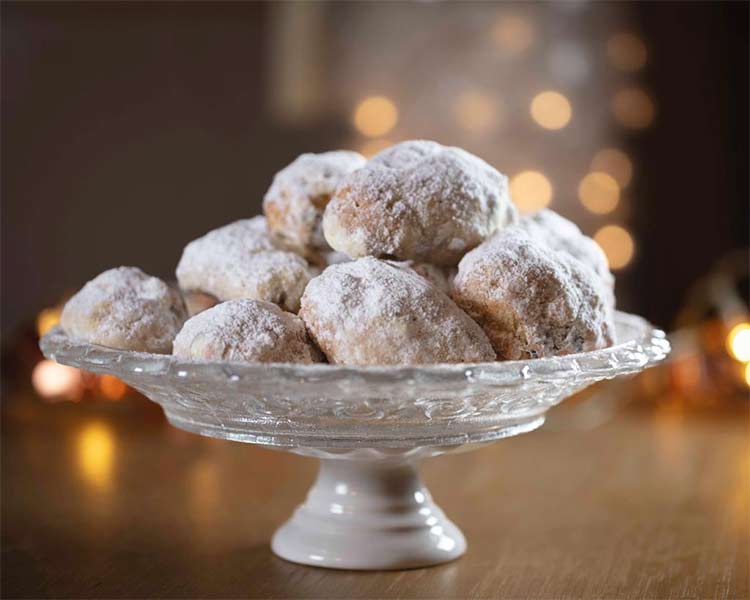 Address:
4 Wilkins Close, Shipston on Stour
Warwickshire, CV36 4GH
Follow Us On Social Media
Reservation Number:
07786 838294