Spoons at the ready
IT'S 'STIR-UP' SUNDAY!

Time to make your Christmas pudding and mincemeat. Here's a recipe for an an easy mincemeat that you can 'stir up' in no time!
Did you know that for good luck, you should stir your mincemeat clockwise and everyone in the household should take a turn stirring whilst making a Christmas wish?
Ingredients:
150g currants
150g sultanas
100g raisins
75g mixed peel
1 lemon, zest and juice
*75g suet (can be vegetarian or use grated unsalted butter)
1 small cooking apple, peeled, cored, and finely chopped
1 1/2t ground mixed spice
1 t ground cinnamon
200g dark Muscavado sugar
100ml brandy
Recipe:
Put all of the ingredients except for the brandy in a large saucepan. Cook over a low heat for 10 minutes stirring occasionally until the suet is melted and the sugar is dissolved. Set aside and leave to cool slightly before stirring in the brandy. The mincemeat will thicken as it cools. It can be used straightaway or packed into sterilised jars and store up to six months.
Let's Bake Together!
Our Face to Face Classes have now started.  Click Here to find out more.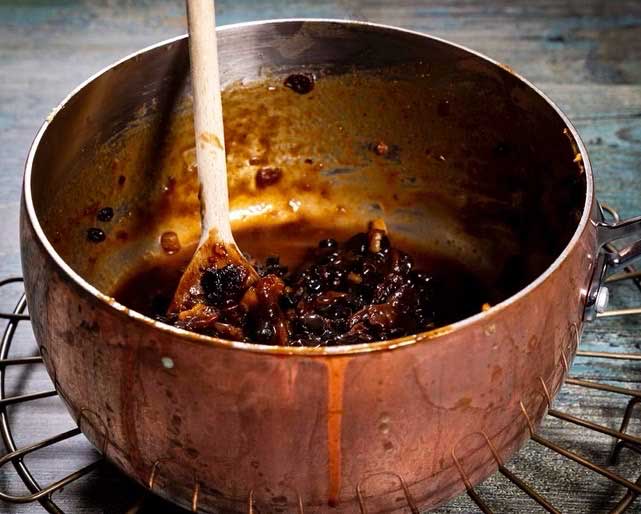 Address:
4 Wilkins Close, Shipston on Stour
Warwickshire, CV36 4GH
Follow Us On Social Media
Reservation Number:
07786 838294