Cool off with my refreshing
MARGARITA PIE

Too hot for baking this week? Cool off with my refreshing margarita pie. It's no-bake and perfect for summer entertaining. Warning: it does disappear quickly!
Ingredients:
125g finely crushed pretzels
100g unsalted butter, melted
50g caster sugar
397g tin sweetened condensed milk
65g fresh lime juice (about 3 limes)
2 Tablespoons Tequila
2 Tablespoons orange liqueur (I used Grand Marnier)
200ml cream, whipped
Lime slices for decoration
Recipe:
Lightly grease a 23cm pie tin. Combine crushed pretzels, melted butter, and sugar in a small bowl, press firmly on bottom and up the side to the rim ot the buttered pie plate, Refrigerate while making filling.
Combine sweetened condensed milk, lime juice, tequila, and liqueur in a large bowl and mix well. Fold in whipped cream. Pour into prepared crust.
Cover and freeze 2 to 4 hours. If frozen, soften in refrigerator slightly before serving. Decorate with thinly sliced lime slices. Refrigerate leftovers.
Let's Bake Together!
Our Face to Face Classes have now started.  Click Here to find out more.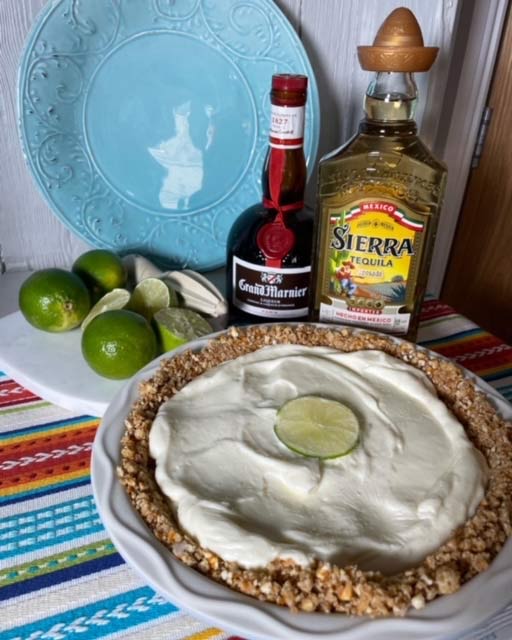 Address:
4 Wilkins Close, Shipston on Stour
Warwickshire, CV36 4GH
Follow Us On Social Media
Reservation Number:
07786 838294