Looking for an easy summer dessert?
TRY MY NECTARINE GALETTE!

This is one of my favourite easy summer desserts and you really don't even need a formal recipe to make it! A galette is a free form tart so they are easy to make and look impressive and you can use whatever fruit is in
season.
I've made my galette with a layer of frangipane/almond cream spread on homemade shortcrust pastry, topped with sliced nectarines, and brushed with some melted apricot jam after it
came out of the oven. For a quick and easy version, see below.
To make, use ready-rolled shop-bought shortcrust pastry (or make your own), leave a 5-cm border around the edge of the pastry spread a thin layer of jam in the centre, top with
fruit, fold over the crust, brush the crust with beaten egg, sprinkle over some Demerara sugar and bake for about 30 minutes at 180 degrees fan!
Let's Bake Together!
Our Face to Face Classes have now started.  Click Here to find out more.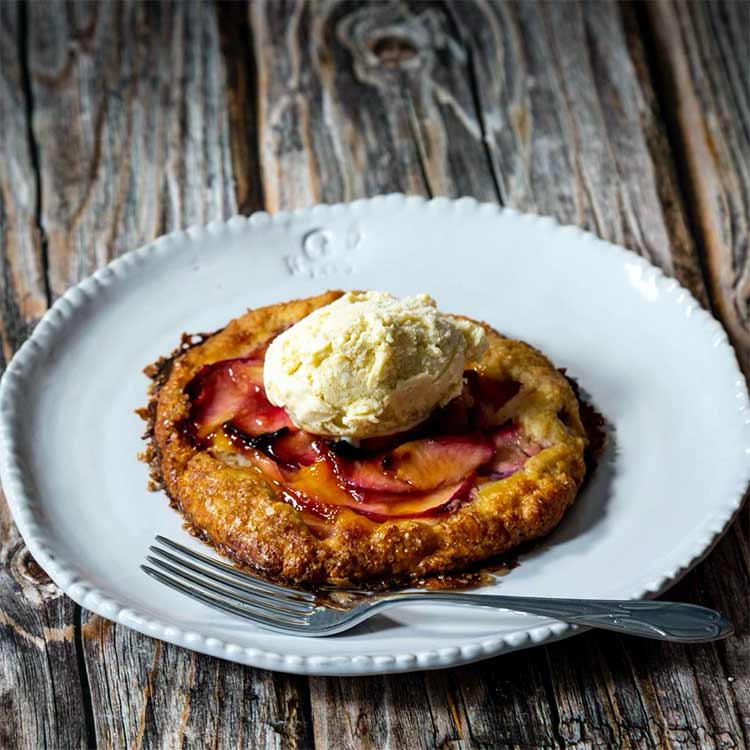 Address:
4 Wilkins Close, Shipston on Stour
Warwickshire, CV36 4GH
Follow Us On Social Media
Reservation Number:
07786 838294