Shortbread
BISCUIT FINGERS
Here's a quick and easy half-term baking recipe and you will probably have everything you need to make it!
Shortbread Biscuit Fingers Recipe
Ingredients:
100g unsalted butter, well-softened
50g caster sugar, plus extra for dusting
100g plain flour
50g cornflour
Pinch of salt
Sieve the flour, pinch of salt, and cornflour together and set aside. Cream the butter and sugar together using a wooden spoon. Add the flour mixture and mix by hand to combine, you might find this easier to do in the mixing bowl or on a lightly floured surface, kneading to bring together into a dough.
Roll the dough out between two sheets of nonstick baking paper. Remove the top sheet and cut the dough into shapes (you can do this with a knife or a round cutter). Prick each biscuit with a fork and chill for 30 minutes or freeze for 15 minutes before baking.
Preheat the oven to 170 degrees fan. Place the biscuits on a baking sheet and bake for 17 minutes or until the edges start to turn a pale golden brown. Dust with caster sugar while still warm and leave to cool before storing in an airtight container.
Our online Zoom baking classes make the perfect gift. Buy Online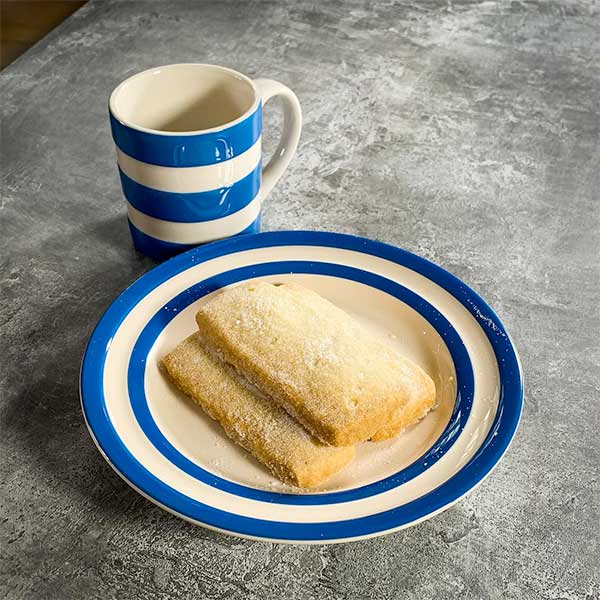 Address:
4 Wilkins Close, Shipston on Stour
Warwickshire, CV36 4GH
Follow Us On Social Media
Reservation Number:
07786 838294